Storage Colindale NW9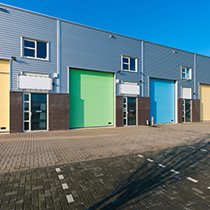 Room and Storage Solutions In Colindale
At Man with Van Colindale, we are dedicated to helping our customers find the right storage solution for their needs. Our secure premises can accommodate small rooms and large warehouse spaces, making it easy for you to find the perfect storage space for whatever you need. Here are some of the key benefits of using our storage solutions in Colindale:
Secure Premises
We understand that keeping your items safe and secure is a top priority. To ensure this, all of our units are fitted with padlocks, alarms, passcodes, CCTV cameras, and permanently staffed security personnel.
Easy Access
When it comes to convenience, our man and van services make it easy for you to access your stored items quickly and regularly.
Wide Range of Solutions
Our storage solutions come in a variety of shapes and sizes so that you can find the perfect fit for your needs. Whether you're looking for short-term or long-term storage NW9 in Colindale, we have a vast array of options that can accommodate your needs.
Cost Effective Rates
We offer competitive rates, ensuring that your stored items remain affordable even when they are not in use.
Insurance Protection
In addition to our competitive rates, we also provide insurance protection so that any losses or damages to your stored items are covered by us.
Get in Touch!
If you would like to find out more about our storage solutions in Colindale and how we can help you get the best possible storage unit for your needs, don't hesitate to give us a call on

or contact us online today. Our friendly team are always available and ready to answer any questions or queries you might have!